It's only been out for five months or so, but the newest social media platform and app – Periscope – is making headlines. New social platforms seem to pop up everyday and it's hard to know when to pay attention and when to let the trend pass, but Periscope has all the markings of an app that's here to stay. Why? Because it reminds me a lot of Instagram.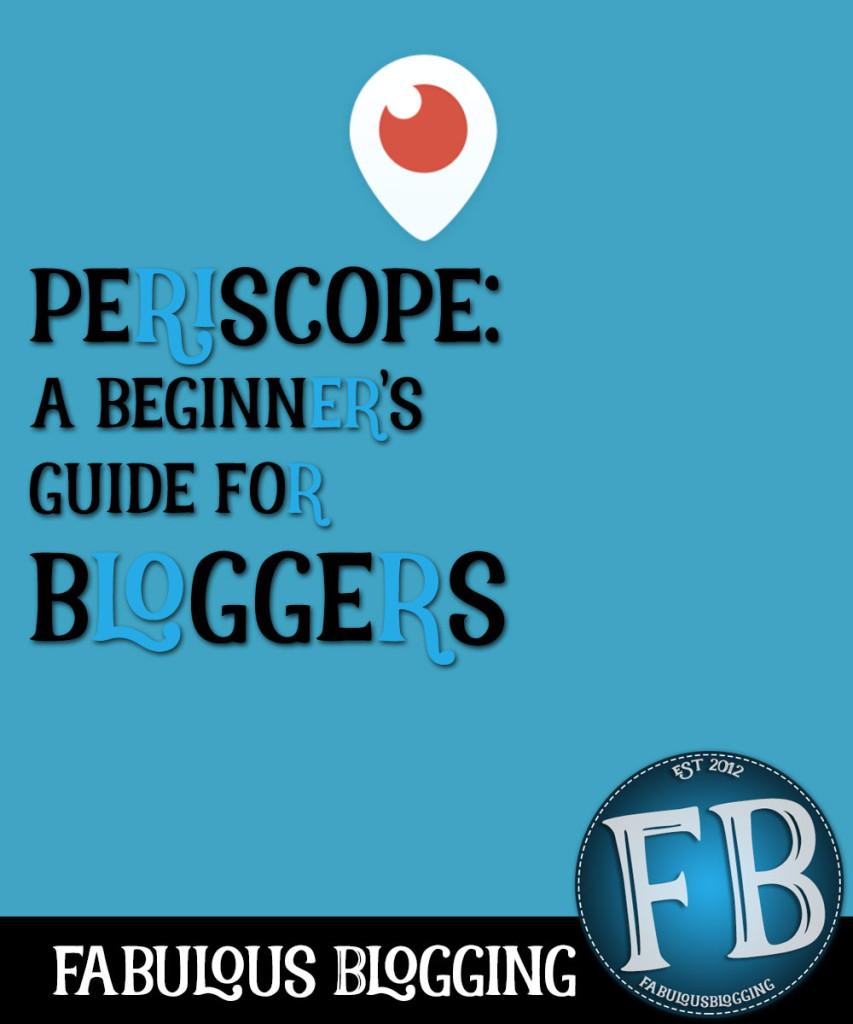 Comparing Periscope and Instagram
Instagram is the fastest growing social platform out there and Periscope has some definite similarities. This (along with a lot of other big social media guru's reviews)  makes me think that we all need to be paying attention.
Both are incredibly easy to use and are mobile-only platforms
Both use one type of media, rather than a Facebook type application that allows links and photos and video and text, etc.
Both use the follower/following method rather than a mutual "friend" sort of agreement
Both have a very simple way to interact through comments
Both use the double-tap heart to like what you're viewing
Both are visual
So what is Periscope exactly?
It's a live broadcasting app. You video record yourself live – whatever you happen to be doing – and people can like and comment. A notification pops up to all your followers when you've gone live, and the feed is available for 24 hours after the fact so people can replay it. The incentive to watch live is of course because then the viewer can interact.
Periscope for Bloggers
Periscope offers bloggers a unique way to interact with followers because it opens up a behind-the-scenes feel into the blogger's life. With virtually any niche, you can live broadcast chats, tours, an inside look to your life, brainstorming, cooking, etc. And since it's only available to view for 24 hours, you can offer "insider" opportunities to those who tune in live.
For Q&A sessions, Periscope is perfect. People ask questions and you simply respond. It's like the commenting feature of a blog but more immediately gratifying. And if you have an especially productive broadcast, you can save it to your camera roll and upload it to YouTube afterwards.
How to use Periscope
First, you'll need to download the app to your smartphone. It's connected to Twitter so if you have a Twitter account, you'll be able to pull your profile photo and bio right away. Here's a quick rundown of the various screens.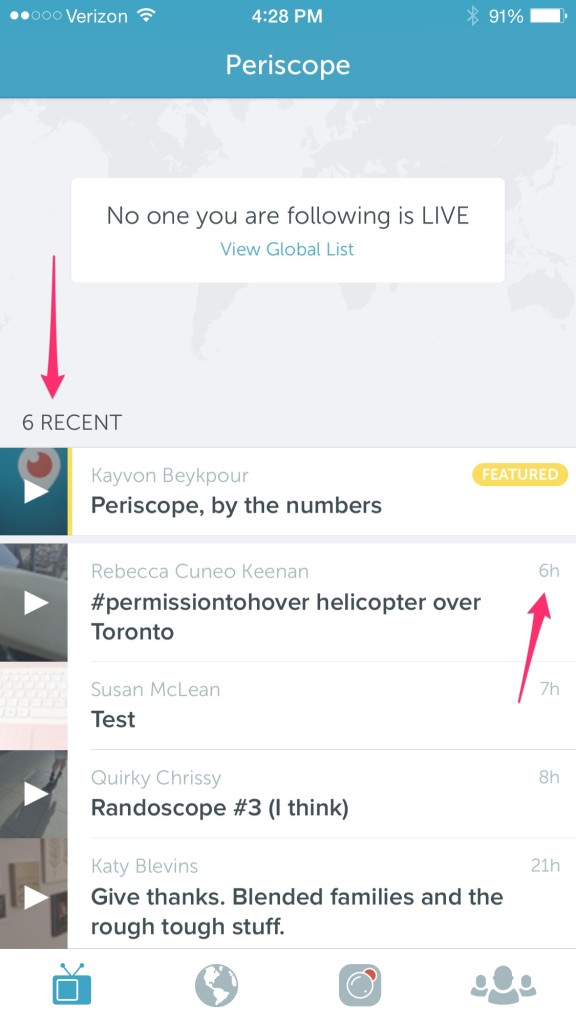 This is the dashboard when you open up the app. It tells you right away if anyone you are following is live at the moment. If not, you'll see a list of all the latest broadcasts (within 24 hours) that were live. You can see how many hours ago they were on, and then click the play button to view them. You will not be able to comment, but you can tap the screen and offer hearts.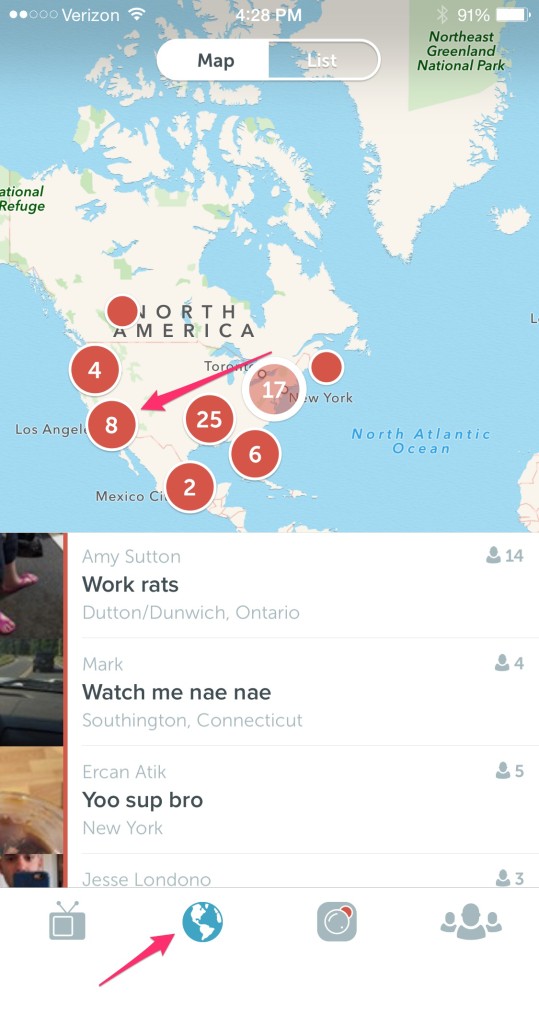 If you tap the globe button on the bottom, you'll get a map of all the live broadcasts around the world. You can view it in map form or list form. The nice part about this is you'll only see LIVE broadcasts and it's not limited to who you're following. This is a great way to interact with new people and find some new people to follow (and maybe they'll follow back). Here's what the list form looks like: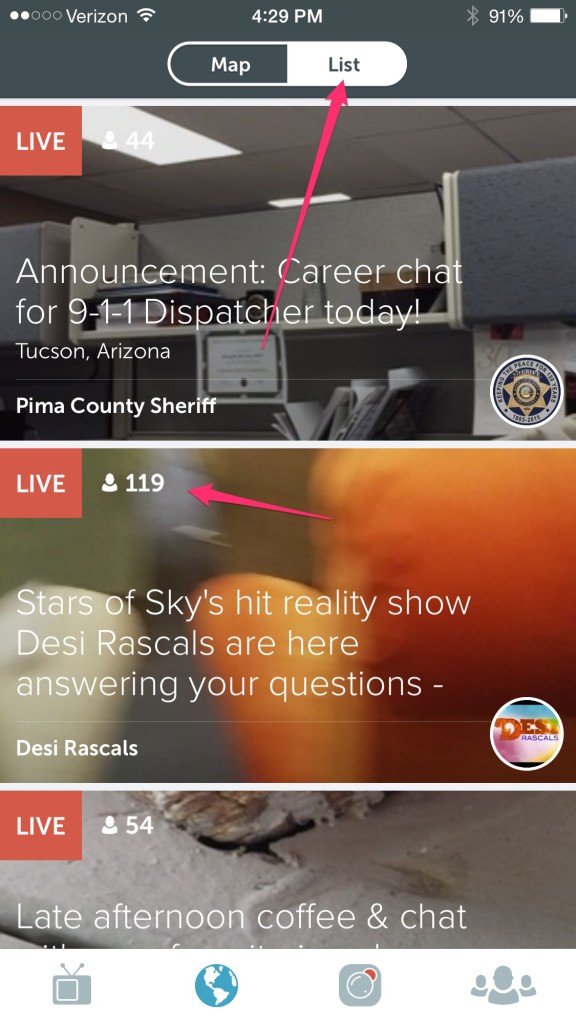 Next to each live broadcast, you can see how many people are currently viewing it.
Starting your own broadcast
The next button on the bottom menu bar (it's the camera button with the red circle behind it) is your own broadcasting button. Here are a few things to note: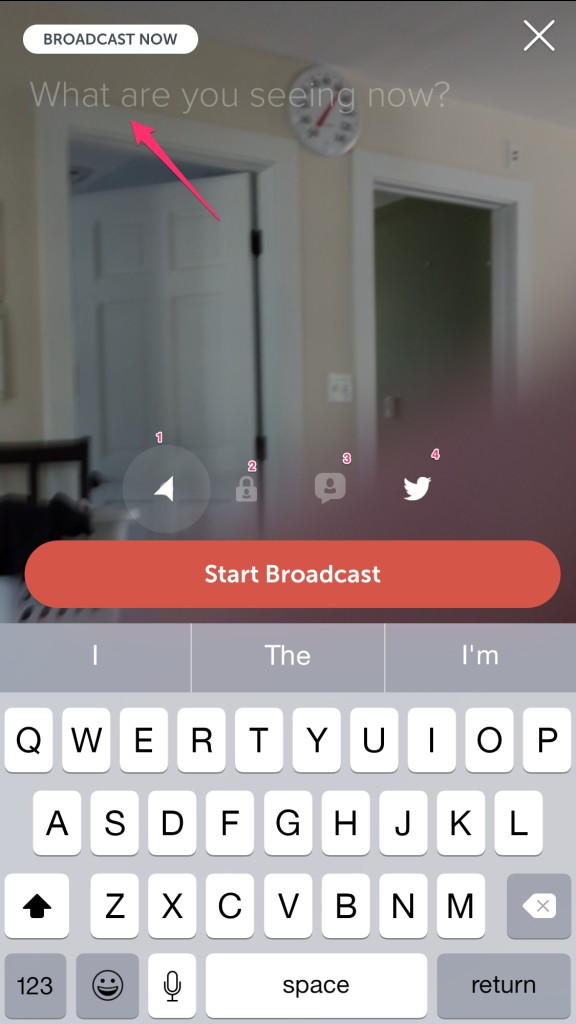 This will turn on your location. It's a great tool because people who don't follow you can find you on the map, but use judiciously as this means people can actually see your location.
The lock button can turn your broadcast to private so you can choose who to invite. If you have an insider broadcast, you can invite your blog readers to sign up and follow you for invitations to these types of broadcasts.
The chat button (turns white when you tap it to turn it on) and this means only the people following you can chat. Otherwise, anyone who tunes in can chat with you. If you are a female, be prepared for some pervs. Double tapping on their comment will allow you to block them during the broadcast.
The Twitter button, when turned on, will post your periscope broadcast to Twitter with a link.
The importance of the What are you seeing now?
This is your title. It'll be what makes people tap or not to watch you. So put something in that's compelling!! Also, the image that appears on your screen will be the thumbnail of the broadcast, so think about that too.
Finding people (and your profile too)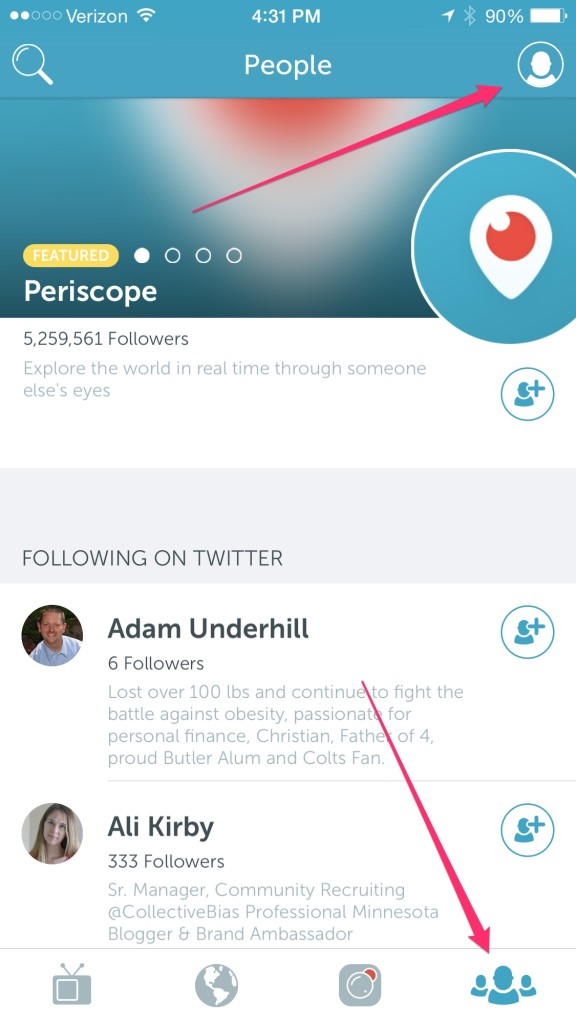 When you click on the people icon, it'll show you a list of the people you follow on Twitter. You can choose to follow them on Periscope as well. Up on the top righthand corner though, is a little icon that takes you to your profile.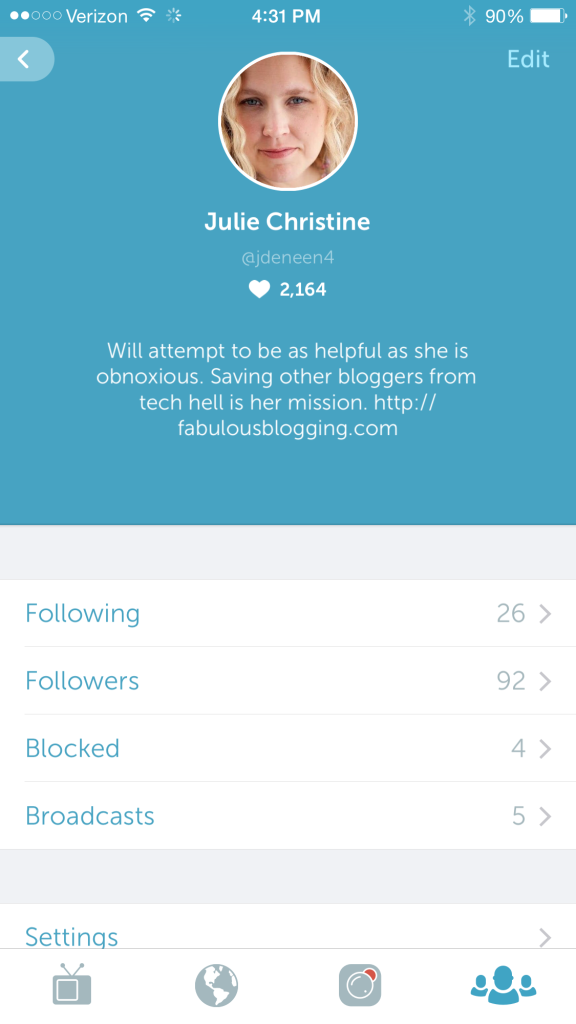 Here's where you can see who is following you, who you follow, the number of broadcasts, plus any blocked users. You can edit your bio if you wish or it'll take it directly from Twitter. The number of hearts will appear under your name and shows how many times people liked your broadcasts.
Helpful Hints for Beginners
It takes a while to get used to talking and reading the comments at the same time. Don't be too hard on yourself. When you first broadcast, try to have a topic in mind that has a question. Then when you ask it, people can answer in the comments and it'll start some interaction.
Start talking right away. Even if it takes you a minute to flip the screen to yourself.
Double tapping the screen when you start switches the view of the camera back and forth.
To stop the broadcast, swipe down and the stop button will appear at the top.
To block someone, double tap on their comment and hit block.
Set up your phone somewhere so that it doesn't move too much. If you want to get fancy, you can use a microphone and stand, but with most smartphones, it's not necessary.
Try to interact with your viewers if you can. I've only done a few broadcasts, but your viewers should be acknowledged if they say something to you. Knowing this, it's better to think of Periscope as a conversation, rather than a video where you talk the whole time.
Don't stress if you make a mistake. It's not YouTube, there are no editing tools, and everything is done on the fly. People don't expect perfection.
If you are in a location where something is happening, late breaking news is always a popular way to use Periscope.
Try to keep your broadcasts similar in style and branding. This way your viewers know what to expect.
In the settings, you can turn on the auto-save feature so your broadcasts are instantly downloaded to your camera roll. Then it's easy to upload them to YouTube if you'd like to save them.
Broadcasts are available for 24 hours and you can see the replay views by clicking on the people icon, then the profile button, then the broadcasts button, and you'll see a list of your broadcasts, who watched it live, who replayed it, and how many hearts it received.
Your first broadcast will send a notification out that says it's your first so don't stress. Just try it!