This is one of those hacks that I wish I'd known about months ago.
Today, I'm going to show you how to keep track of your most favorite Pinterest boards. It's so simple!
Here we go.
Step One: Get a Feedly Account (or some other RSS reader).
I love Feedly. It's easy to star things, save it for later, and the interface is clean and simple.
When you sign up for an account, your dashboard area will be on the left, and your content will be on the right. You can add any blog you want to your reader, and categorize it accordingly.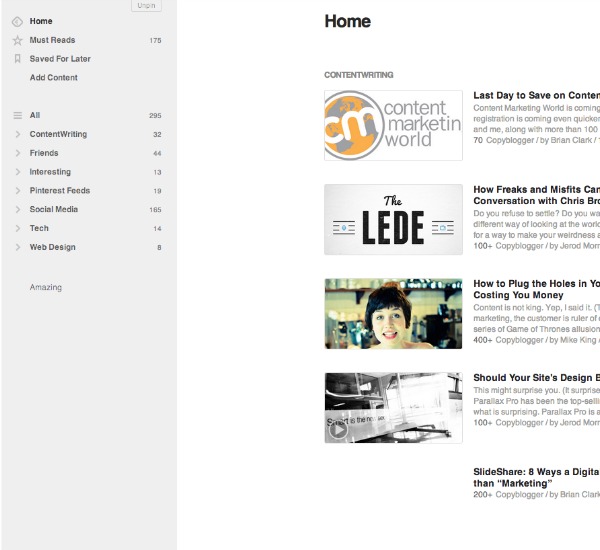 I'm not going to do a Feedly tutorial right now, because I just have to get to the part that blew me away.
Step Two: Find your Favorite Pinterest Boards
These are people who have great pins all the time. You know they are reliable and full of quality content. Sometimes, it's hard to remember what you've pinned and haven't, so this is where Feedly and Pinterest match up beautifully.
Step Three: Bookmark the Boards with an RSS Feed
Go to a board you love (for example, I love Peg Fitzpatrick's Crafting board). When I click on the board, there is a URL in the browser up at the top.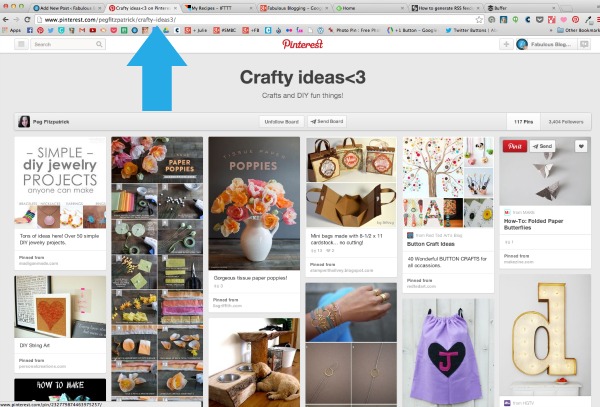 Copy that URL.
Open up Feedly and click the option that says ADD CONTENT.
Paste the URL into the field and…
Remove the last slash from the URL and add a period and the acronym RSS.
It'll look like this: http://www.pinterest.com/pegfitzpatrick/crafty-ideas3.rss
Then hit return.
It may say something like BLOG NOT FOUND, but you'll see where it says TOP SOURCES? You want to click on that title (The screenshots below are showing Peg's Blogtastic boards, not her crafting ones. As you can see, I was adding lots of her boards the other day!).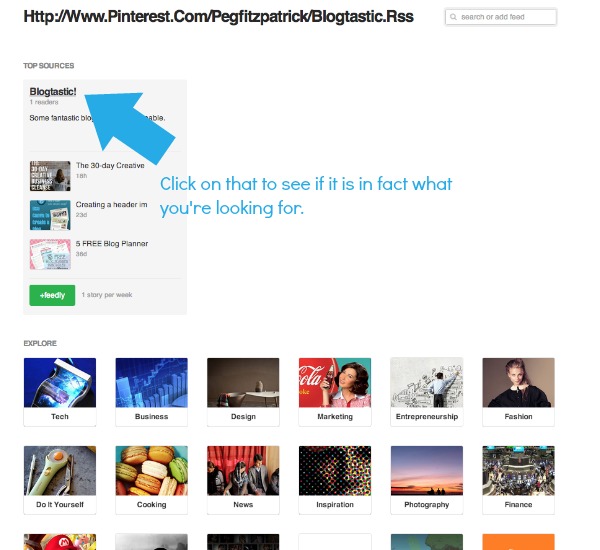 Click on that.
It should pull up all the latest pins. I know the pictures don't show up, but just hang on.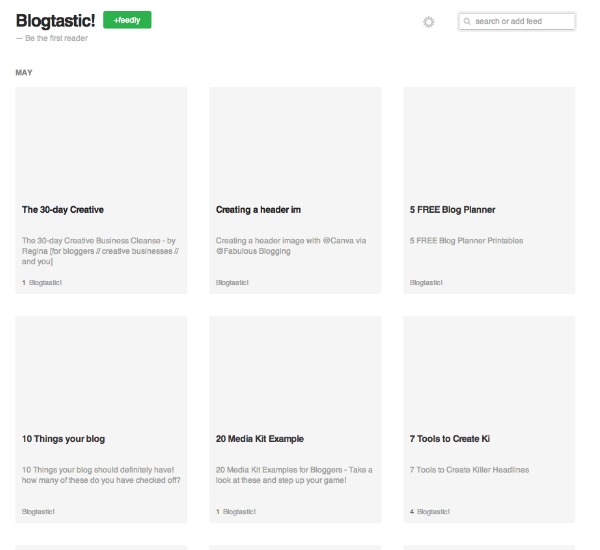 Click the FEEDLY + button to add the Pinterest RSS to your Feedly account.
You can add a category called Pinterest Feeds and label it however you want.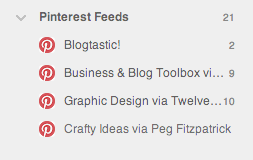 Keep repeating the process until you have all your favorite boards in your feedly.
Step Four: Checking Your Favorite Pinners to Repin
Once a day you can check to see if there have been any new pins.
When I click on PINTEREST FEEDS on the left, it gives me a whole lineup of the most recent pins and which ones I haven't checked out yet.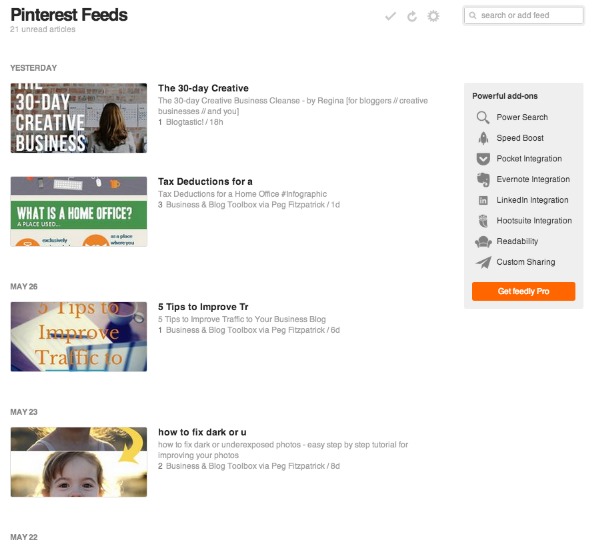 When I click on the title, I see the photo plus the content, and options to visit the site or share.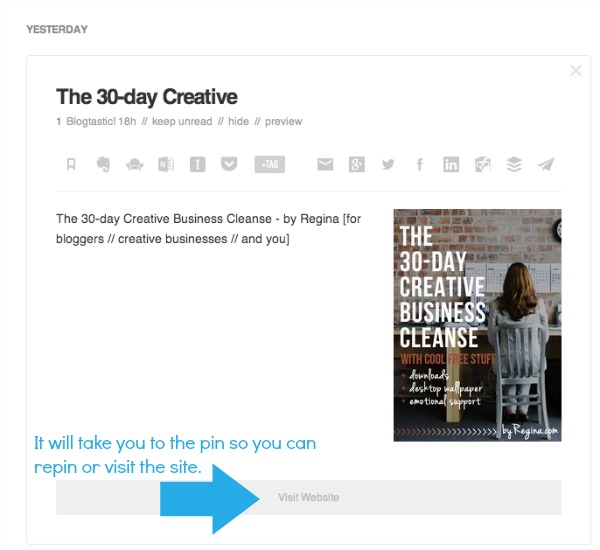 The beauty of this is that it doesn't take you to the website itself, it opens up the pin. Then you can easily repin it OR visit the website. Feedly will help you see all your favorite pinners in one spot, and only the most recent pins!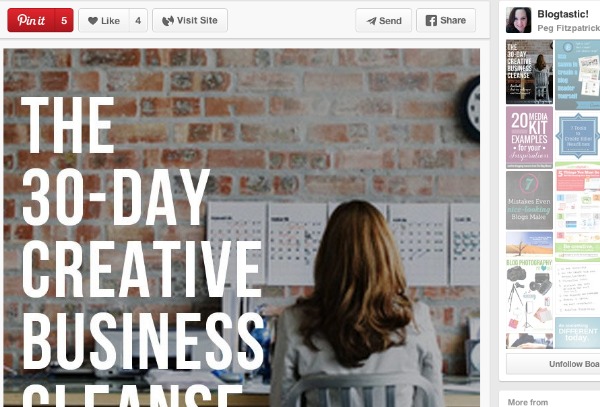 Pinterest Feeds You Should be Following if you Love Blogging and Social Media Tips
Check out  Twelveskip, Peg Fitzpatrick, Mike Allton, Anna Bennett, and of course Fabulous Blogging!