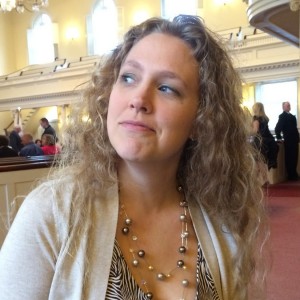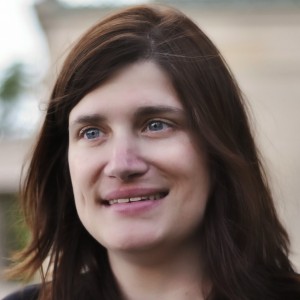 The following post is a collaborative effort put together by myself and Jessica Smock. For those of you who don't know her, Jessica Smock is a former educator and researcher who earned her doctorate in educational policy last spring. At her blog School of Smock she writes about parenting and education. She was a co-editor of the recent anthology, The HerStories Project: Women Explore the Joy, Pain, and Power of Female Friendship. With her educational background and my tech know-how, we've put together a guide for parents looking for information about teenage blogging. Follow Jessica at @schoolofsmock on Twitter!

So your teenager wants to blog….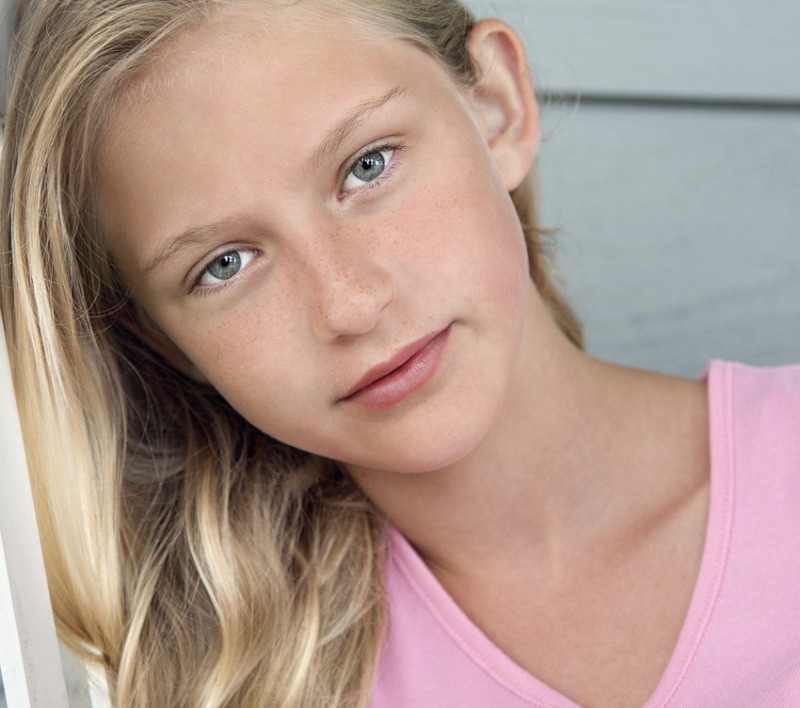 What was your first response? Panic and then "No!"?
There's no reason for alarm, and your teen should be admired for his initiative. Like most kids, technology comes naturally to him, and he wants a new way to express himself. He wants to connect with others all around the world, show what he's learning, and learn more about technological tools.
When the idea was first introduced to you, the parent, you may have been skeptical. It's terrifying to imagine your child's words and identity potentially exposed to millions of strangers.
But you've done a little research and discovered that keeping a blog can be an overwhelmingly positive experience for kids. They can learn about establishing an internet identity in a safe setting. They can build their confidence as writers, readers, global citizens, users of technology, and researchers. Blogs can provide an outlet for kids to explore their hobbies, interests, and future career options.
But if you're not a blogger yourself or don't spend a lot of time in the blogosphere, knowing how to guide and support your teen in creating and maintaining a blog can seem quite intimidating. We'll try to keep it simple for you. And maybe you'll have a little fun yourself in the process.
Here are our suggestions for how to help your teenager become a successful and safe blogger.

Educate yourself.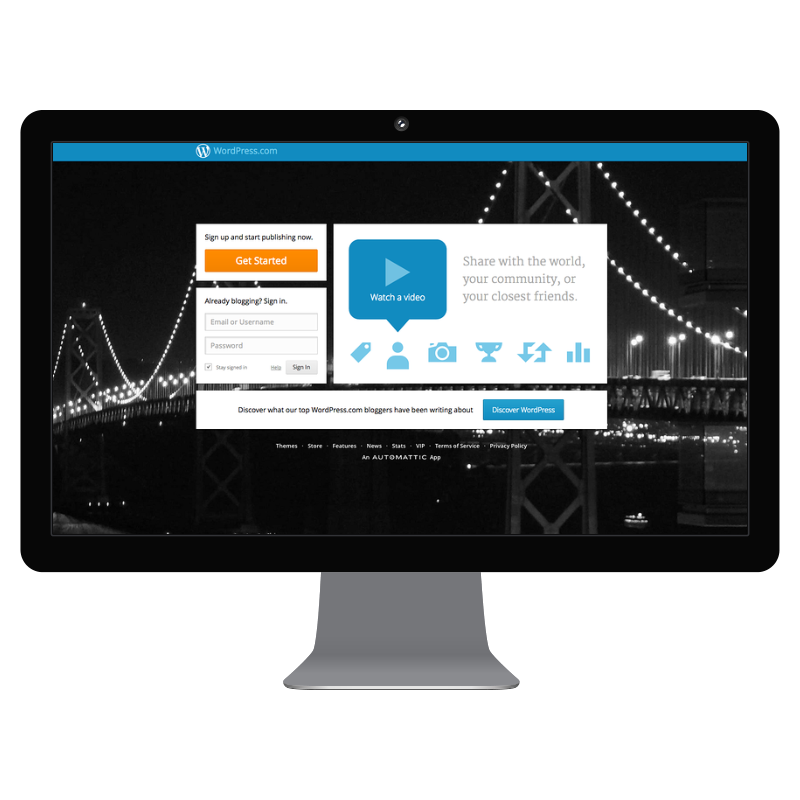 It's not a secret that kids often pick up on new technology faster than their parents do. Make sure that you know enough to guide your teen in the right direction.
Make yourself comfortable with blogs. Learn about the elements of a blog (headers, footers, sidebars, etc). How do people use blogs? How do bloggers interact with readers?
Learn about different blogging platforms. There's WordPress, the platform that we recommend, as well as Blogger, Tumblr, and lots of others. WordPress is the most popular, most versatile, and has the easiest to use privacy settings. (There are many free, moderated, and secure platforms specifically designed for kids, such as Kidszworld, since Blogger and WordPress do not allow users who are younger than 13.)
Don't be confused by the fact that there are two versions of WordPress: a free, hosted version (WordPress.com) and another (WordPress.org) for which you must manage the web hosting yourself. Starting off with a hosted blog takes a lot of responsibility off the newbie blogger. With WordPress.com, all the blogger manages is the content; the software company manages the software, web hosting, and the data. You don't have to install and maintain software or purchase web hosting. We recommend starting off with the free version; you can always move the blog to WordPress.org at a later date. If you're really ambitious, you may even want to set up a blog on your own to make sure that you understand the process and the way that a blog works.
Look at examples of teenagers' blogs. (The Huffington Post's Teen section is a great place to start.) Ask your teenager to show you some blogs that she likes and talk with her about what appeals to her about them.
To set up a free blog at WordPress.com:
Click on the Get Started button on the homescreen.
Fill out the form (no need for the premium services).
Consider your blog name carefully. Try not to use words that have double letters together where it might be easy to misspell.
If you want to customize your URL later, you can (this will strip the URL of the .wordpress.com and it costs $18.00 a year).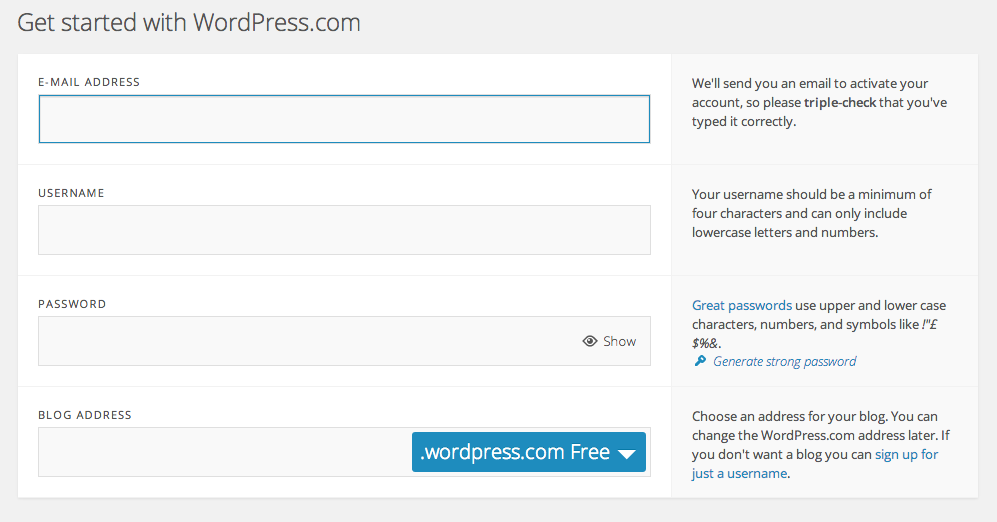 Plan the Blog.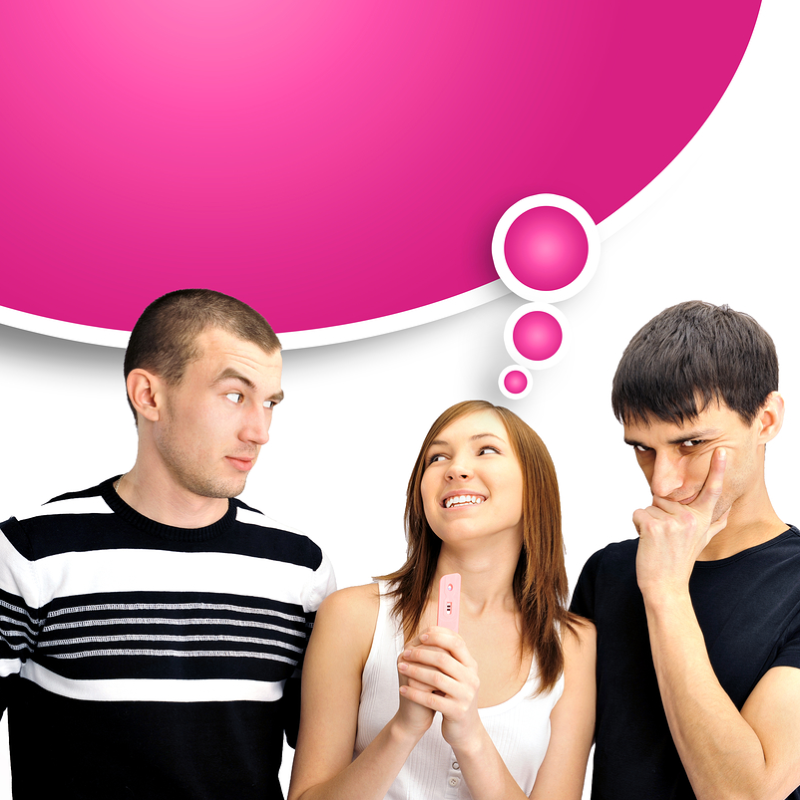 Teens love to jump head first into new adventures. They're tech-savvy, but sometimes impetuous and may not want to take the time to think about design, safety, and online reputations. That's where you come in: open up a dialogue and set ground rules for blogging before the blog has been launched.
Talk with your teen about the blog's purpose and potential audience. You can find blogs about nearly every topic: pets, the environment, fashion, science fiction, celebrities, hobbies, politics. Or maybe your kid wants to start a blog that is more like a personal diary. Help your teen find his niche in the blogging world.
Decide on a blog design. Once your teen has a clear understanding of what she'll be blogging about, it's time to decide what the blog will look like. A theme is a template that is designed to determine the appearance and make the blog easier to use. WordPress.com has dozens of free themes, as well as premium ones with more options for customization.
Here are some things you'll want to consider:
Niche blogs are easier to grow, and if your child is excited about the prospect of an audience, help steer him in a specific direction. Personal blogs are harder to manage, because when the inevitable teen drama occurs, it can become a dangerous platform for ranting.
Have him write up a list of several ideas for those first five or ten posts. Plan a schedule. Will it be once a week? Twice a week?
It may be possible to combine school projects with blogging as well. Sometimes blogging about a project will spark motivation in your teen because he knows that people are going to see it, and the paper won't simply get lost in a pile of assignments.
Create a header. You can use a free service like PicMonkey to come up with a design or logo. If your teen is an artist, you can scan hand drawings (or take a photo) and incorporate them into the header as well.

Set Up Ground Rules for Safety and Privacy.
For most parents, the thought of letting your kid loose in the Wild West of the internet is frightening. But there are ways to minimize the risks to your teens by thinking ahead and communicating.
Make sure your kid understands why safety guidelines are important and how easy it is to unintentionally to give others enough information to find identifying information about you (where you live, your date of birth, etc.) just by posting small details about yourself. Emphasize the importance of never sharing these five pieces of information online: their full name, school name, personal address or telephone number, their present location, of future location.
Set boundaries together for the blog. What will be the privacy settings for the blog? Will readers need a URL and a password, or will it be readable to the public? (One consideration: there is evidence that a few of the primary benefits of blogging for young adults — cultivating authentic writing skills and an interest in literacy– are increased when students are writing for a large, public audience; they are more enthusiastic about writing, edit more, and are more self-directed.)
Tech tip for privacy on WordPress.com: If you'd like the site to be private, WordPress.com has a setting in the READING section of your settings. Choose the private option makes it so that you and your teen can decide who reads it. Potential readers will have to sign up for a free WordPress.com account in order to access the blog.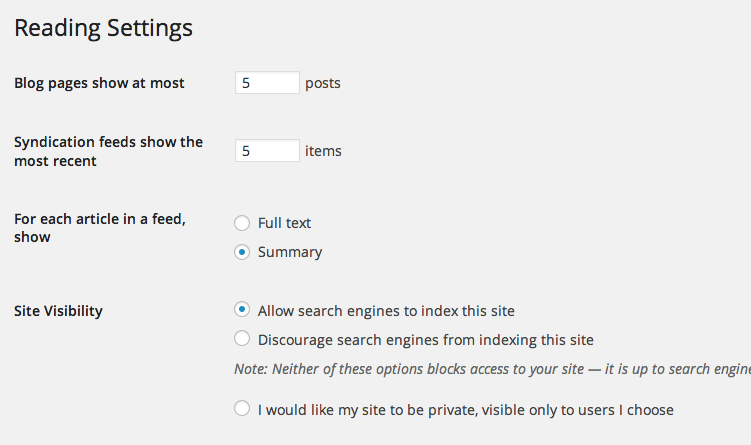 Other questions to consider:
What sorts of pictures will be allowed to be posted on the blog?
Will comments to the blog be moderated?
Who — the parent or the teen — will control comment moderation?
Will the teen use his real first name, or make up a pseudonym? (Again, make sure that last names are NOT used.)
Will — or how will — readers be able to contact the author? (Another tip: use an e-mail address that parents can also monitor.)
To adjust comments: Go to settings > Discussion in your WordPress dashboard and there you can require commenters to fill out identifying information, decide if a comment must be held in moderation or if it will automatically appear, plus an area to put words, phrases, and addresses that are blocked from the site.

Teach Your Teen about Digital Citizenship.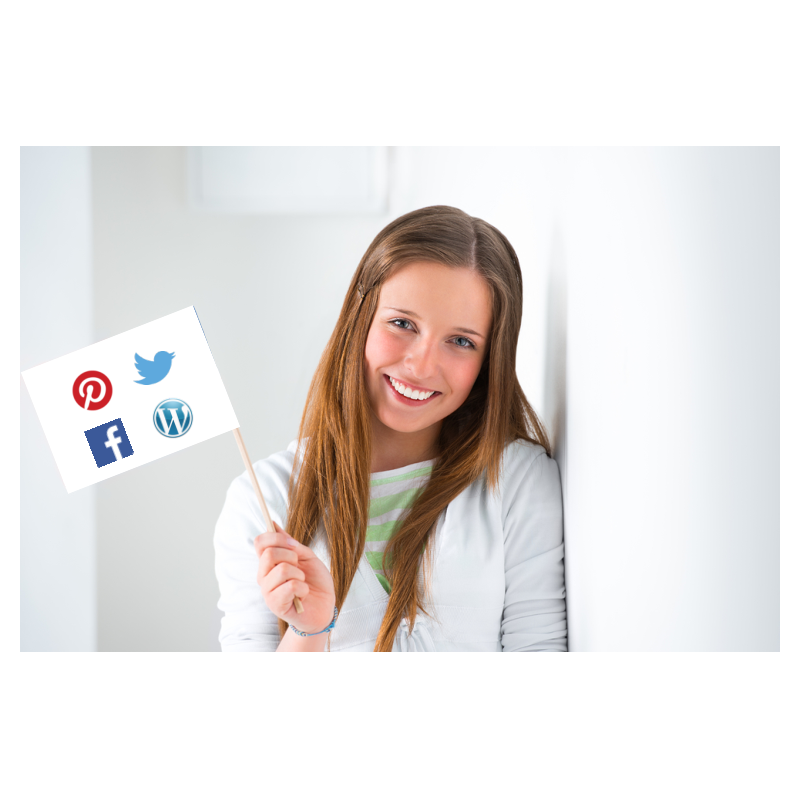 In today's world kids need to learn from an early age how to interact online appropriately. Educational technology expert and author Will Richardson has said that students should be able to "positive google" their names — and have a "positive digital footprint" — by the time that they graduate. In addition to learning about internet security, kids should learn to become a responsible digital citizen: one with "the self-monitored habits that sustain and improve the digital communities [they] enjoy or depend on."
Talk about how to respond productively and responsibly to comments from readers on the blog. If a reader has a criticism or a negative comment, how will she respond?
Build relationships with readers and other bloggers. Just as IRL ("in real life"), relationships take time and effort to develop. Encourage your teen to reach out and connect with others slowly and patiently.
Social media is unavoidable for the up and coming generation. A blog is a way to express the best and most talented parts of yourself. It's a foundational piece to an online presence that is full of enthusiasm and integrity. Help your teen get excited about the opportunities that can come from blogging.

Push Them Further.
Blogs provide endless possibilities for educational and intellectual enrichment. Once your teen (and you!) have learned the basics of writing blog posts and finding an audience, find ways to add to the experience in a fun and authentic way.
Learn more about blog design. Spend time learning about how to use color, typography, and layout to improve the user experience of the blog. Try out new layouts and themes.
Explore the world of coding, a skill that could serve your child well in the decades to come. There are many free opportunities online to learn more what's behind the nuts and bolts of website design and programming. Good places to start: Code Academy, Treehouse, and Girls Who Code.
Try out different types of posts: reviews, interviews, photos, poems.
Start paying closer attention to detail. Encourage your teen to find others (friends, teachers, you) to proofread their writing and give them suggestions for how to improve their writing.
Further blogging resources:

One Final Thought.
One of the key ways to build a blog following is with social media. You may have some trepidation about unleashing your teen on these various platforms, but knowledge is your friend. Get to know each platform's intricacies, and help your teen see the possibilities for success, rather than simply opportunities for pranks, jokes, and texting with friends. A great place to start for excellent social media resources is Pinterest!
Visit Fabulous Blogging's profile on Pinterest.
The more you explore the world of blogging, the more likely you are to feel less intimidated by it all!