Do you feel like you are spinning your wheels to get your blog off the ground? Is it like pulling teeth to get a new follower here and there? If you are happily blogging away, you don't need this post. Have fun and enjoy your blog and stop reading. And no, this isn't another post on niche.
***
Most successful blogs are in one of the following categories. I know there are exceptions to every rule, but before you can troubleshoot why you're struggling, we need to stick with what works! If you can't EASILY stick your blog in one (or two) of the categories, it's time to rethink your plan, your brand, and your content. I say easily because it has to be obvious.
Imagine this: If you asked 10 of your readers to put you in a category, and they all came back with more than 2 categories? You have a problem. This isn't one of those lists where you want to be in every category. You want to be in one– maybe two. That's it.
A note about *niche –> These categories are NOT niches. They are descriptions of the types of blogs you see out there on the Internet. Say for example you have a practical blog. Your niche might be outdoor DIY projects or American Girl Accessories.
Practical blogs
Blogs that host regular giveaways, reviews, and other helpful tidbits can make their mark. Many mom bloggers fall into this category and gain a following of people who check in to see the latest deals, crafts, and ideas.
Tutorial blogs
These are similar to practical blogs. Do you have a skill set of some kind– be it in music, computer, design, home decorating, etc.? Blogs that take someone step by step are bound to grab a following because you are offering a helpful solution.
Entertainment/humor blogs
Do you provide an escape? Making people laugh is a sure fire way to grow a following. You must capture their attention amidst all the other voices. It's tricky to do well as an entertainment blog– you are in competition with sites like cracked, buzzfeed, etc. But all you need is one hilarious post that catches– then you have a shot!
Current event blogs
If you can keep up with the news…AND provide commentary on current, hot, controversial topics, you've got yourself a winner. These blogs are great because they are relevant. But keep in mind, it's hard to stay on top of that Twitter feed to stay fresh!
Unique-tale blogs
These blogs are born out of unique life circumstances. Loss, grief, illness, divorce, etc. and other crazy life circumstances usually lead these people to start blogs. If you have an interesting story to tell, you can stand out from the crowd. I used to run a unique tale blog that received over 100,000 hits a year.
Product blogs
Let's say you are an author. You sell books. Maybe you are a photographer, an artist, a juggling one-man band. If you want to blog to highlight your service, you can carve out a niche and build a following. The more universal your product, the bigger your audience. These blogs don't just sell content, they are usually a content marketing arm of a business.
Soap opera blogs
Do you have a life resembles a bit of a train wreck? People won't want to look away. Lifestyle bloggers can build a following if you have a compelling personality, a tragic tale, or some other tidbit that grabs people's attention. These are some of the hardest blogs to grow because the tendency is to veer off into other areas. You know the saying, "Jack of all trades, master of none."
Celebrity blogs
Maybe you're a mini-celebrity. You found yourself in a movie, on the news, etc. These blogs can grow quickly because people love to know what goes on behind the scenes in the world of big and little stars. If you had even 15 minutes of fame, use it.
Inspirational blogs
These are blogs that are either religious, or they inspire people to be better- do better, live better. They gain popularity because the person who reads it walks away feeling more alive. These blogs cast vision and give people motivation to do great things.
So what if I dabble in a few categories?
On the Internet, you've got to master something. Blogs can be in more than one category, but it's usually after they've developed a brand and following, or the categories complement each other. If you try to spread yourself too thin, you will end up with a mediocre blog that people either don't read, or read out of obligation. Here are some examples.
GOOD COMBO CATEGORIES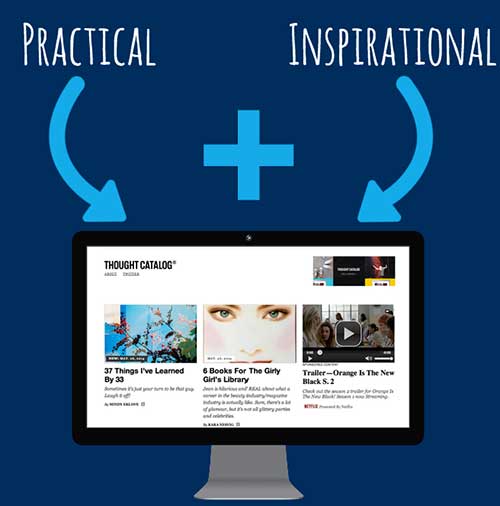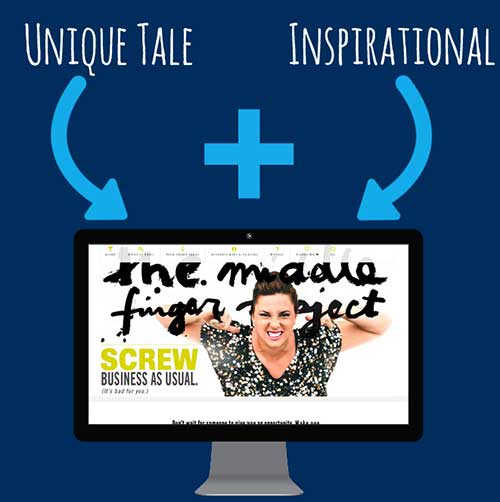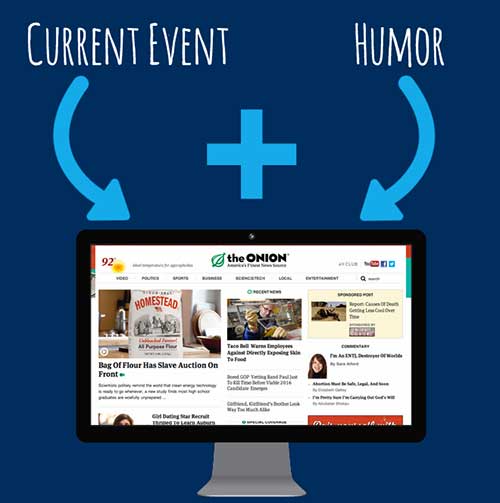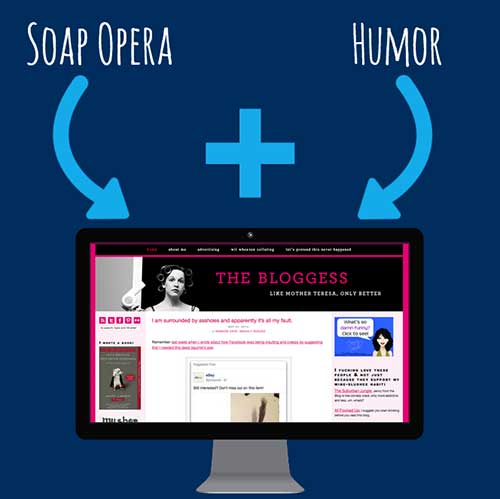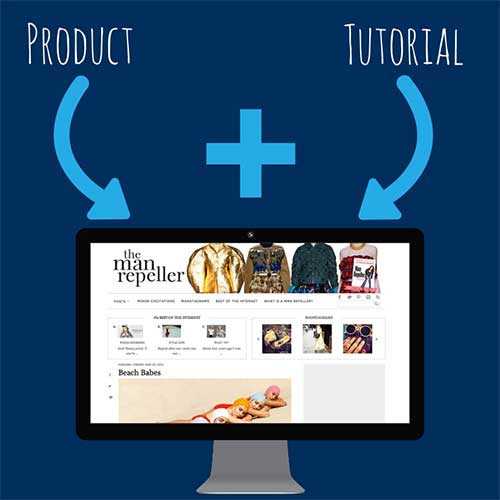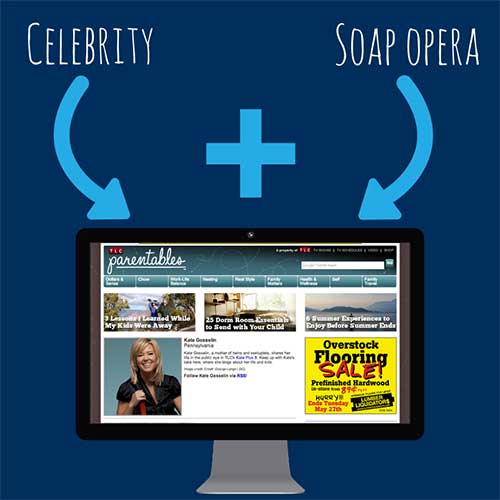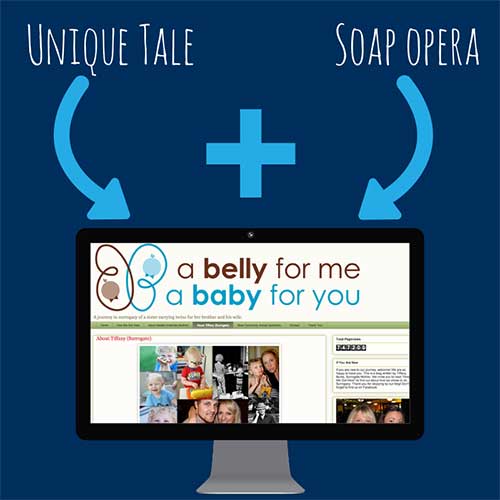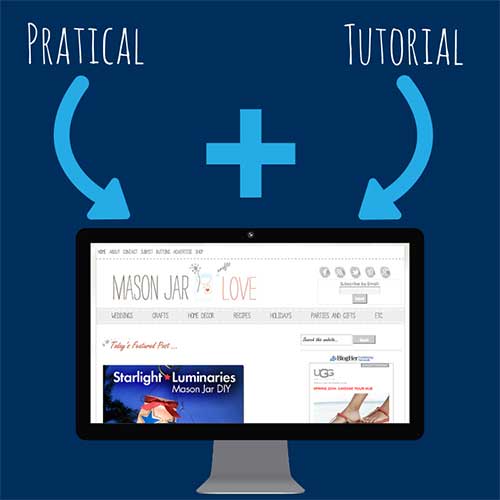 What about the mom blog category?
Mom blogs are usually a combination of practical/unique tale/soap opera/humor. Does it work? Yes it can. But only if you started your blog in 2001. Any new mom blog that pops up is never going to be able to gain traction against the bigger blogs. This is probably the most saturated category out there.
Try to find something that is unique about you as a mother. Perhaps you are from a different country, you have a set of quadruplets, you aim to live in an 800sq foot house with six kids, etc. Pick and utilize something that makes you stand out.
The same goes for any other category. If you are a humor blogger, why not be a retired postal worker humor blogger?
Remember, the narrower, the better!